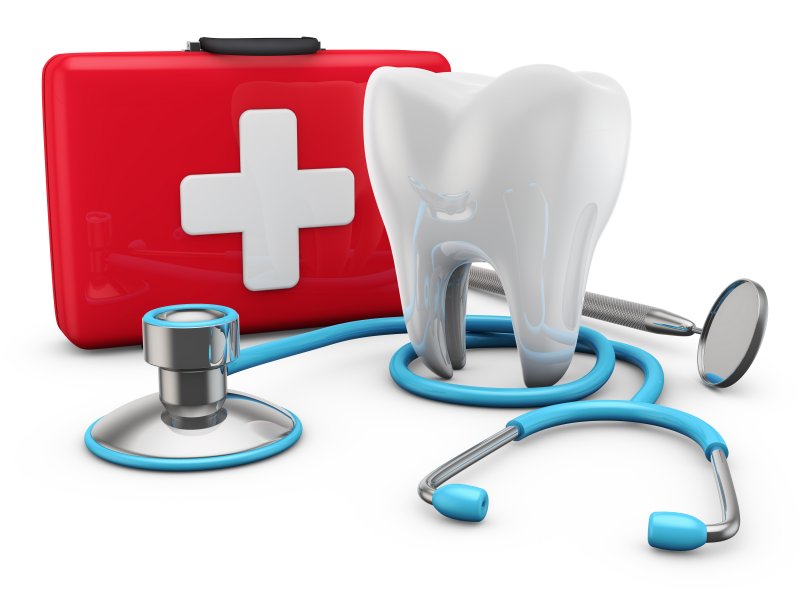 Dental anxiety affects people even at simple checkups and cleanings. That said, its grip can get pretty tight at emergency dental visits. You may be afraid that you've suffered permanent damage to your oral health. On the other hand, perhaps you fear your treatment will be painful. Whatever the concern, though, you have the power to calm down: just know what to expect from the appointment. To help, here's a summary of what goes on in an emergency dental visit with a Canonsburg dentist.
#1 – An Immediate Appointment
No matter your dental emergency, you'll be scheduled right away to ensure you receive prompt care. Even patients with milder issues will receive a remedy within a few days.
If your dentist can't see you at once, they'll provide phone instructions to help you manage while you wait.
#2 – An Emergency Exam
To find your dental issue, your dentist will perform an emergency exam. Unlike a regular checkup, this examination focuses on the problem to decide on future treatment. That means the dentist will look for signs like gum inflammation, fractured teeth, etc.
As part of this process, your specialist may want to see your medical history. However, this can be skipped if you visit your usual dentist.
#3 – A Quick Review of Your Treatment Options
Having an emergency dental visit doesn't mean your problem is solved right then and there. A complete solution may require an extra appointment.
If you do end need a second visit, your dentist can provide a temporary solution to hold you over. For instance, they might give you antibiotics or painkillers to take after you return home. That way, you can clear up any pain, swelling, or infection before the follow-up.
#4 –Dental Anesthetics or Sedation
If surgery is possible, your emergency dentist may numb you for a procedure. Even if you're not experiencing painful symptoms, some urgent care requires sedating drugs.
Hopefully, knowing these things about your emergency dental visit in Canonsburg will ease your anxiety. Otherwise, talk to your dentist about other ways to relieve stress over your treatment.
About the Practice
Center One Dental is based in Canonsburg, PA. As a dental practice, it offers preventive, cosmetic, and restorative dentistry for all ages. When needed, it can also perform emergency dental treatments and dental sedation. Whether you need a checkup, teeth whitening, veneers, or implants, you can trust the Center One staff to give you quality results. For more information or to book an appointment, you can reach them at their website or by phone at 724-300-3700.