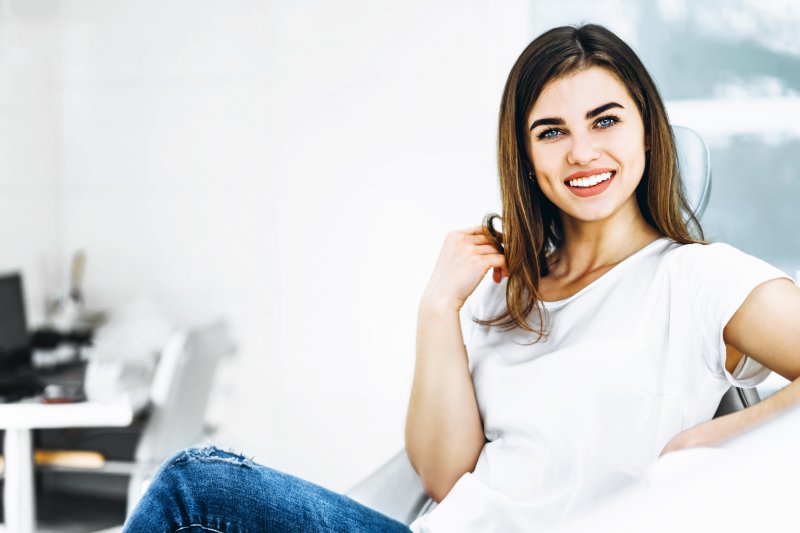 You've finally decided that dental implants are your best choice for replacing your missing teeth, but you find yourself hesitating when you realize that having them placed will involve a minor surgery. The truth is, though, that you have little to worry about. More than 5 million implants are placed each year, and many of the patients who undergo the procedure are surprised to find that it's far more comfortable than they expected. Take a moment to learn more about dental implant surgery and what you can expect during the procedure.
Does Dental Implant Surgery Hurt?
Simply put, it does not. The very first step of the implant procedure is to numb the mouth with local anesthesia. Surgery will not begin until there is no longer any feeling in the tooth area in question. As a result, there will be little if any discomfort during the procedure. You'll probably feel a bit of pressure from time to time, but you won't experience any pain. If you want, you can have dental sedation administered; many patients won't need it, but those who are generally anxious about dental care and need help relaxing may benefit from it.
What About After the Procedure?
The numbness in your mouth will wear off some time after implant placement is complete. At that point, you may notice some discomfort. However, it will be very mild – much less than what you might experience with tooth extraction. Over-the-counter medications like ibuprofen are generally enough to deal with the level of discomfort that you're likely to experience after implant surgery. You should keep an ice pack on hand to reduce any swelling you might experience. Generally speaking, pain and swelling should fade within two weeks.
How Can You Stay Comfortable After Dental Implants?
While your mouth is healing, there are a few steps you can take to keep discomfort to a minimum:
Follow the post-operative instructions you received from your dentist as closely as possible.
Take any prescribed pain medications as directed.
Rinse with a warm saltwater solution regularly. (This helps kill the bacteria that can cause painful infections while your mouth is recovering.)
Stay away from hot, spicy, or crunchy foods for at least the first 10 days.
Brush and floss your teeth every day while being very gentle around the implant site.
Keep appointments with your dentist as directed, and be sure to mention any problems you're having during these visits.
Between your dentist taking the proper precautions during dental implant surgery and the numerous ways you can keep your discomfort under control at home, there's no reason to be afraid of the implant procedure. You can call your dental practice today to set up an implant consultation and start looking forward to a treatment that will have you smiling for various reasons for a long time to come.
About the Author
Dr. Raj Vekariya is constantly working to improve the dental experience for Canonsburg patients. Helping patients feel as comfortable as possible and eliminating their stress before a procedure are among his biggest priorities. He can personally place dental implants at his Canonsburg practice, Center One Dental, and he'll make sure every step of the process goes smoothly. To schedule an implant consultation, visit his website or call (724) 300-3700.