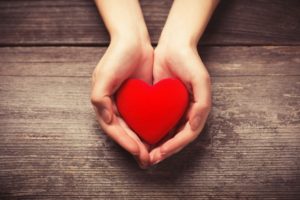 When you think about keeping your heart healthy, do you think about flossing? Probably not, but a growing body of research is beginning to suggest that we should! Recent studies on the connection between oral and overall health demonstrate that a bacterial infection in your gums can influence your risk of cardiovascular disease. Read on as your Canonsburg dentist explains how gum disease is connected to heart health and what you can do to keep yourself healthy.
Understanding Periodontal (Gum) Disease
The plaque that builds up in your mouth and causes cavities also contains bacteria that attacks your gums. If an infection develops, it's known as gingivitis, the first stage of periodontal (gum) disease. Thankfully, gingivitis only causes inflamed, sensitive, and easily bleeding gums. However, untreated gingivitis may advance into periodontitis. This advanced stage of gum disease can cause:
Permanent gum recession.
Painful, loose, and infected teeth.
Tooth loss and jawbone damage.
Connecting Gum Disease to Heart Health
While gum disease is the leading cause of tooth loss in the US, experts fear that its dangerous effects don't stop at your smile. Evidence suggests that the presence of gum disease influences the entire body, including your heart. In a 2014 study of heart disease patients, those with gum disease had cardiovascular care costs 10-40% higher than those with healthy gums. Overall, a wide variety of studies into this connection have discovered that gum disease can increase a patient's risk of heart disease by 20%.
Researchers believe that this link is due to the bacteria and inflammation associated with gum disease. If the harmful bacteria at the root of gum disease were to escape into your bloodstream, it could travel to and infect the inner linings of the heart's valves and chambers. Additionally, a prolonged immune response to gum disease could cause inflammation to spread throughout the body, which can narrow or clog important arteries.
Keeping Your Heart & Gums Healthy
While more research is needed to fully understand the relationship between gum and heart disease, experts agree that there is an undeniable link. Thankfully, you can easily keep yourself healthy by:
Brushing your teeth for two minutes twice a day.
Flossing all your teeth daily and regularly using mouthwash.
Cutting back on sugary foods that fuel bacteria.
Drinking plenty of water throughout the day.
Getting your dental checkup twice a year.
If you discover you have swollen, tender, or easily bleeding gums, you may need periodontal therapy from your dentist to get your oral health back on track. Remember, when you take care of your smile, your whole body will thank you!
About the Author
At Center One Dental in Canonsburg, PA, we care about your overall health as well as your beautiful smile. Dr. Raj Vekariya uses advanced technology and excellent preventive care during routine dental checkups to help his patients stop dental health issues before they begin. However, he also offers several periodontal therapy treatments like antibiotic therapy and scaling and root planning to comfortably restore the health of your gums if needed. If you're concerned about inflamed, tender, or easily bleeding gums, don't hesitate to contact him via his website or at (724) 300-3700.