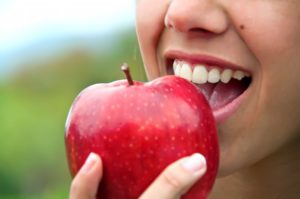 It's the start of not only a new year, but a new decade! Have you set your New Year's resolution for 2020 yet? Maybe you're stumped trying to think of one. Not a problem, your dentist has got you covered. Here are four ideas for New Year's resolutions that will leave your mouth cleaner and healthier in 2020.
1. Schedule a Checkup and Cleaning
Did you know that only about one-third of Americans even see their dentist every year? That's not nearly enough. It can be scary to visit the dentist when you're worried about the cost, but attending your checkups can actually save you money in the long run. This is because at these appointments, your dentist can check for issues like cavities and gum disease and get them taken care of while they're still relatively inexpensive to treat. Set a reminder on your phone right this second to give your dentist's office a call as soon as you can.
2. Floss Every Day
Flossing is one of those things we all say we do, yet most of us don't partake in it nearly enough. Ideally, you should floss at least once per day. Doing so can help prevent gum disease, which has been linked to a whole host of other health problems, including diabetes and heart disease. A good way to remember to floss is to set your floss down on your pillow every morning. That way you can't go to bed without being reminded to clean between your teeth.
3. Quit Smoking
Smokers are more than twice as likely as nonsmokers to develop gum disease and oral cancer, among the numerous other health problems associated with tobacco use. Additionally, it increases your risk of bad breath and tooth decay. Nothing good can come of the habit. Pick a day you're going to quit, and throw out all your tobacco products. If you're having trouble kicking the habit, ask your dentist for resources to help you.
4. Eat a Mouth-Healthy Diet
Studies have shown that cutting back on sugar dramatically reduces your risk of getting cavities. Try and limit the number of sugary snacks and drinks you purchase in the new year. Replace them with fresh fruits and vegetables instead. This will benefit not only your mouth, but the health of your entire body as well.
About the Author
Dr. Raj Vekariya worked as a dentist in India before moving to the United States and attending New York University's College of Dentistry. Now he practices at Center One Dental in Canonsburg, PA. One of his favorite areas of dentistry is cosmetics because he loves helping patients smile more brightly. All the resolutions in this post can help your oral health as well as the quality of your smile. To learn more, visit Dr. Raj's website.