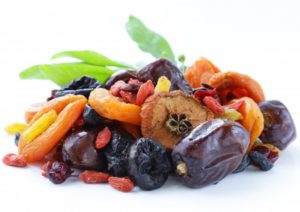 Making sure your child brushes their teeth and visits their dentist every six months is important. But it's not all that you need to do to ensure they have great oral health. Eating a mouth-healthy diet is essential in helping your little one's smile stay cavity-free. Some foods market themselves as healthy, but they can actually cause damage to your child's teeth. Let's look at 5 foods to avoid or limit if you want your kid to have a healthy mouth.
1. Granola
Even though it's advertised as healthy, granola contains a lot more sugar and fat than you would think. The large amount of sugar can lead to tooth decay, and the high density of calories can actually leave your little one still feeling hungry and cause them to overeat. If you still want to indulge in granola, choose the brand with the highest fiber and lowest sugar content.
2. Sports Drinks and "Nutritional" Water
Sports drinks are seen as a healthy way to refuel after exercise, but they actually have as much sugar as a can of soda. If your child is going to consume a sports drink, have them use a straw. This way, the drink bypasses their teeth, resulting in a lower risk of tooth decay. However, if at all possible, they should hydrate with water instead. Drink traditional water, not any of the "nutritional" or "enhanced" brands of water out there. Many of them claim to be healthy while containing more sugar than the recommended daily amount for adults. Stick to normal water to keep your young one's sugar intake low.
3. Dried Fruit
Dried fruits contain more sugar than their fresh counterparts, and none of the water that makes fruit a healthy choice. To improve your child's oral health, be sure to stick to fresh and not dried fruit. It provides water that can help wash away some of the sugar that causes cavities.
4. Trail Mix
Speaking of dried fruit, it's a popular ingredient in trail mix, a popular substitute for unhealthy snacks. It might be healthy for your body, but the same can't always be said for your kid's teeth. Lots of trail mixes contain added sweets such as chocolate, candy, and dried fruit. Look for unflavored and unsweetened trail mixes, and your child's teeth will thank you.
5. Smoothies
Smoothies can be a great way to get your daily dose of fruit, plus the health rewards of Greek yogurt. However, it's very easy to make smoothies with too much added sugar. Limit or avoid fruit high in sugar, such as:
Figs
Grapes
Mangoes
Cherries
Pomegranates
A mouth-healthy diet is important in making sure your child has proper oral health. If you have any questions about other foods that are good for young teeth, contact your pediatric dentist.
About the Author
Dr. Raj Vekariya worked as an associate dentist for 3 years before moving to the United States and earning his Doctor of Dental Surgery degree from NYU. Since then, he has provided excellent dental care to patients of all ages to the Canonsburg, PA community. To learn more about what foods are healthy for your child's teeth, visit his website or call him at (724)-300-3700.