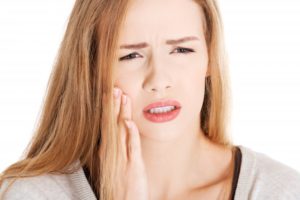 Knowing what to do during a dental emergency can help you manage things until you are able to see a dentist. It's especially important to control swelling, manage discomfort, and save broken teeth or teeth fragments for possible reinsertion later. It's also a good idea to invest in a dental first aid kit.
First Aid for a Swollen Face
This symptom has many possible causes, including an oral infection that has spread past the teeth into the mouth tissues. Here's what to do if this problem occurs:
Encourage the affected person to drink lots of water. Dehydration can complicate the underlying condition.
Make sure the patient remains in a seated or standing position until help is obtained. Lying down can make the underlying problem worse.
See a dentist or other healthcare expert right away.
First Aid for a Dislodged Tooth
This problem can result from blunt force trauma of many types, including automobile or sports-related injuries. Here's what you should do:
Save the tooth for possible reinsertion by a dentist. Pick it up by the crown and keep it in a moist rag, paper towel, or small cup of milk if possible.
Use ice, a cold pack, or similar item to manage discomfort and swelling.
Get the patient to a dentist or other medical facility right away. Most teeth can be reinserted if prompt attention is given to the matter.
First Aid for a Broken or Cracked Tooth
The procedure is similar to the procedure for a dislodged tooth. Here's what you should do:
Save the broken fragments of the tooth if possible. Use a moist cloth or cup of milk.
In the patient is awake and alert, then cover the jagged edge of the remaining tooth in dental wax to prevent it from causing bleeding inside the mouth.
Use ice, a cold pack, or similar item to manage pain and swelling and get the victim to a dentist or other healthcare professional right away.
First Aid for Pain When Biting or Chewing
This might be a sign of a loose or cracked tooth. Make an appointment with a dentist as soon as possible and avoid chewing with the tooth. If the tooth comes loose or if bleeding occurs inside the mouth, they get emergency help right away.
First Aid for Suspected Tooth Abscess
A tooth abscess typically reveals itself as a discolored pimple-like bulge in the gum, often accompanied with a dark-colored discharge and dental pain. See an emergency dentist as soon as possible for treatment. Avoid popping the growth, as this may spread infection throughout the mouth.
Making Your Own Dental First Aid Kit
It's a good idea to have a dental first aid kit at the ready. Here's what it should contain:
Clove oil. This is a classic remedy for toothache pain.
Temporary filling material. This is an ideal product to have on hand to treat missing cavity fillings.
Pain reliever. A nonsteroidal anti-inflammatory drug (NSAID) such as ibuprofen is a good choice.
Dental wax. This is useful for coating a broken or fractured tooth.
A small mirror and flashlight. These are useful for seeing what's going on inside the patient's mouth.
Dental emergencies can occur at any time. Use the tips in this post to be ready for them. When the situation is over, look back and congratulate yourself for being prepared.
About the Author
Dr. Raj Vekariya is a skilled general dentist with a professional, caring touch that makes him a hit with his patients. He earned his DDS degree from New York University's College of Dentistry. You can reach his office online or by calling (724) 300-3700.