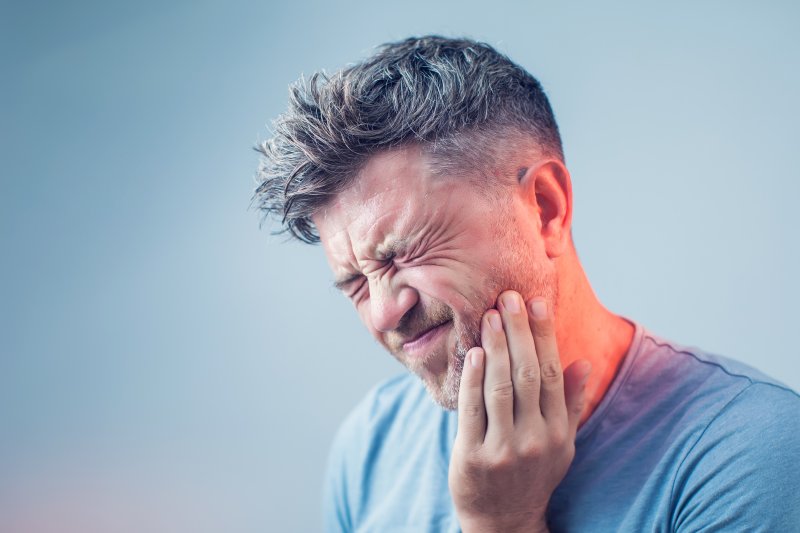 At some point in life, it's highly probable that you'll encounter a toothache. Some toothaches are mild and result from minor cavities, often treatable with a dental filling, and not typically considered emergencies. Unfortunately, this isn't the case for all forms of dental pain. Certain toothaches may point to a serious oral health issue, but can neglecting them potentially have life-threatening consequences? Keep reading to delve into whether toothaches can ever pose a fatal risk and how your dentist can intervene to address them.
Potentially Fatal Tooth Pain
Tooth nerves are nestled deep within the innermost part of the tooth, known as the pulp. When cavities, small cracks, or erosion of the enamel expose these delicate layers, irritation can ensue. If untreated tooth decay or significant injuries permit this irritation to reach the pulp, it becomes susceptible to infection.
An infected tooth can give rise to the development of a dental abscess, characterized by a pocket of pus forming within the affected tooth. In contrast to infections in other areas of the body, dental infections do not resolve on their own or with antibiotics. This underscores the critical need for swift professional intervention.
Neglecting treatment could result in substantial swelling in the mouth, impeding breathing and swallowing. Furthermore, the bacteria may enter the bloodstream, potentially triggering sepsis, a condition that can affect essential organs such as the kidneys, lungs, or heart. These complications are life-threatening and must be diligently avoided.
5 Symptoms of a Dental Abscess
When you're grappling with a toothache, it's essential to be vigilant for signs that may hint at the existence of a dental abscess. Some of the most common indicators include:
Pus, swelling, or discharge around the tooth aching tooth
Tooth pain suddenly stopping
A small bump near the aching tooth on the gums
A stabbing pain when chewing or biting
Darkening or looseness of a tooth
What to Do If Your Tooth Hurts
If you find yourself grappling with a toothache, it's imperative to reach out to your emergency dentist without delay. When you contact them, be sure to describe the nature of the pain and any other concerning aspects related to the affected tooth.
Your dentist will promptly schedule an appointment for you and offer guidance on how to manage the toothache in the interim. This may include rinsing your mouth with warm salt water or mouthwash to eliminate bacteria around the affected tooth.
To alleviate discomfort and reduce inflammation, you can also apply an ice pack to the area. Over-the-counter pain relievers are helpful in mitigating the pain until your dentist can assess the issue. If you happen to notice a bump on your gums, it's advisable to refrain from any interference and await your dentist's evaluation.
Although toothaches don't invariably signify a severe problem, they can at times serve as a warning sign of a potentially life-threatening oral health issue. Therefore, it's crucial to promptly inform your dentist whenever you experience any of the aforementioned symptoms, allowing them to provide timely and effective treatment.
About the Practice
Center One Dental is your dedicated partner in addressing a diverse spectrum of oral health issues, ranging from minor cavities to intricate reconstructive procedures. If you find yourself grappling with a toothache, rest assured that our highly skilled team can promptly identify the root cause and deliver swift treatment, guaranteeing you a swift return to a pain-free, radiant smile. For further details or to arrange an appointment, please don't hesitate to reach out to Center One Dental's office at (724) 300-3700 or visit our website.