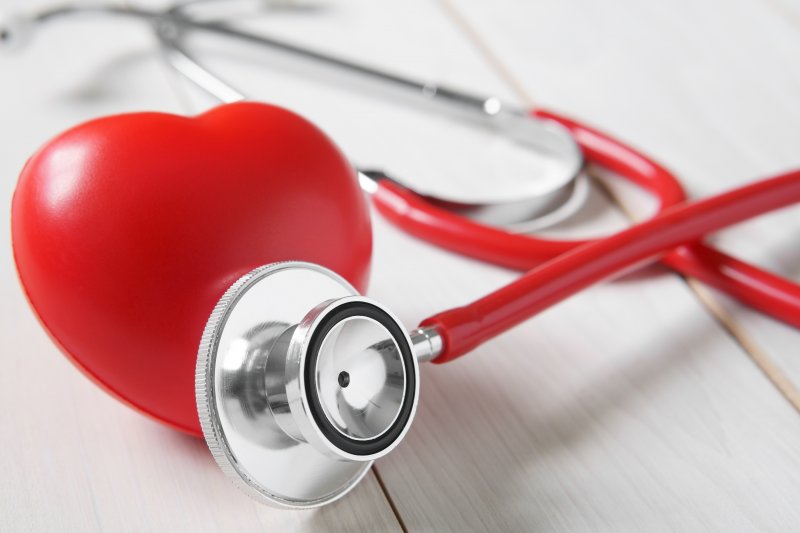 When you hear a dentist say that they treat patients "comprehensively," you might not quite get what that means. It means that they understand the body as a whole and the way that various conditions can interact. A good dentist doesn't treat individual diseases—they treat a person, completely.
This concept is particularly relevant to dentistry, as recent science suggests that what happens in the mouth can significantly affect the rest of the body. Serious issues like oral cancer are a threat, but even just gum disease can increase your risk for a myriad of other conditions. If you're curious about how gingivitis can affect the rest of the body, here are a few diseases that gum disease might put you at an increased risk for.
Cardiovascular Disease
Heart disease is the leading cause of death among adults in the U.S., so naturally, a lot of research has gone into its various causes. Interestingly, it's been found that heart disease has a high rate of coincidence with gum disease, i.e. someone who has one is likely to have the other. Some scientists speculate that bacteria from the gums can enter the bloodstream, finding their way into the heart. This could cause plaque buildup in the arteries, increasing one's blood pressure and risk of stroke.
Respiratory Infections
In the same vein, it's theorized that gum disease can cause lung problems when bacteria seep into the bloodstream. Scientists have found bacteria in the lungs of patients with chronic respiratory disease that are similar to those often responsible for gingivitis. It's believed that this bacteria caused inflammation in the lungs which, when combined with other risk factors, caused their lung disease.
Diabetes
Diabetics are more susceptible to infection, but some studies suggest the inverse is also true. Inflammation anywhere in the body has been shown to raise blood sugar levels, which means that the inflammatory effects of gum disease can interact poorly with diabetes, making it harder to control.
As you can see, gum disease can cause more than just bad breath. That's why it's critically important to maintain a good dental hygiene routine to prevent bacterial buildup in the mouth.
About the Author
Dr. Raj Vekariya is a dentist who prioritizes one thing above all else: putting his patients at ease. He does this both by offering his patients comprehensive dental care and ensuring their comfort through every phase of the process. Dr. Vekariya initially began practicing dentistry in India before moving to the U.S., whereupon he received his degree from New York University's College of Dentistry.
If you have any questions about how gum disease can affect your oral health, he can be reached at his website or by phone at (724) 300-3700.