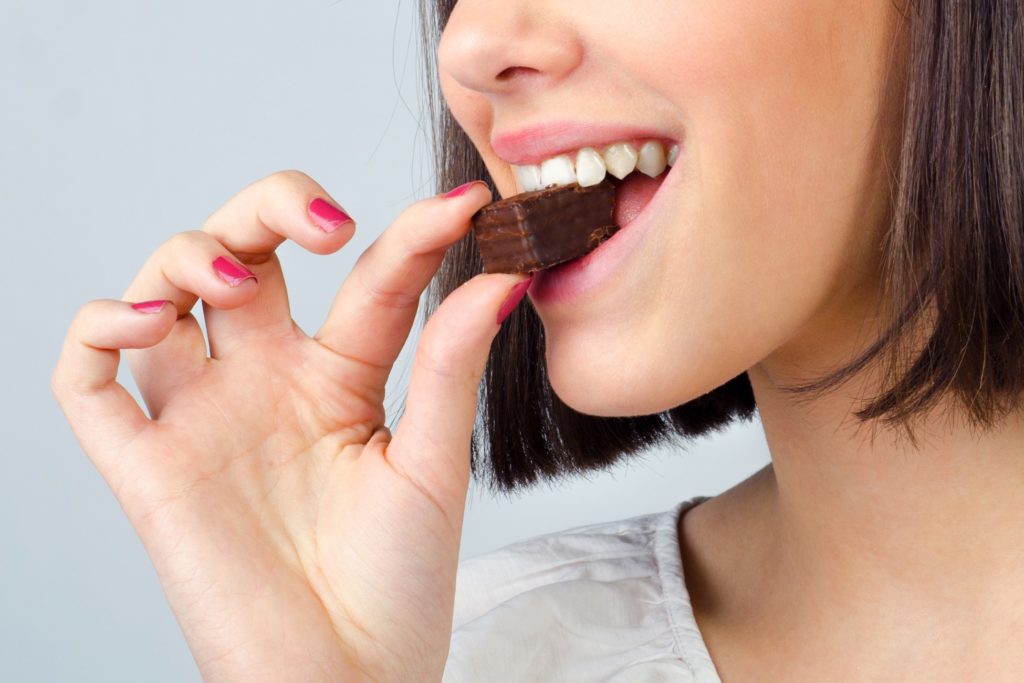 Do you have a sweet tooth? Then October may be your favorite month – it's the month of candy! Whether you love sour gummies or prefer decadent chocolate, it's of the utmost importance that you keep your oral health in mind. After all, sugar is one of the biggest culprits of tooth decay. Don't worry – here are a few easy tips to help prevent cavities.
Tip #1: Brush, Brush, Brush
Whether you love starting your morning with a donut or like to end your evening with a piece of candy, it's of the utmost importance that you brush afterward. That way, the sugar doesn't linger on your teeth for hours on end. Bonus tip: replace your toothbrush every three to four months to ensure you're getting a thorough clean.
Tip #2: Floss Daily
Since brushing alone only cleans about 60% of the surface of your teeth, a commitment to flossing is of the utmost importance. That way, you can regularly remove plaque, prevent tartar buildup, and clean along your gumline. Having trouble flossing? Talk to your dentist about an alternative, like an oral irrigator!
Tip #3: Remember, Timing Matters
In short, it's better to eat something sweet with your meals. That's when your saliva production is the highest, which will help rinse sugar from your teeth. Drinking water with your breakfast, lunch, and dinner also helps!
Tip #4: Eat Mostly Well-Balanced, Nutrient-Dense Meals
You know what they say, "Everything in moderation." To keep your diet balanced, do your best to incorporate nutrient-dense foods into your breakfast, lunch, and dinner. For example, you can add bananas, nut butter, walnuts, strawberries, and a sprinkle of chocolate chips to your oatmeal for a filling, delicious, and healthy breakfast.
Tip #5: Get a Dental Checkup Every Six Months
Even with a solid oral hygiene regimen in place, your dental care routine will be incomplete without routine dental checkups. After all, these six-month visits play a crucial role in catching cavities in the early stages, screening for oral cancer, and cleaning the hard-to-reach areas of your mouth. So, if it's been way too long since your last visit, use this as a reminder to schedule it!
If you are a self-proclaimed sweets enthusiast, then it's important to take every step you can to protect your teeth from decay. Fortunately, the above tips should help you do just that!
About the Author
After receiving his dental education in India and working as a dentist for several years, Dr. Raj Vekariya come to America and attended New York University's College of Dentistry. Since earning his Doctor of Dental Surgery, he's obtained his Certificate Program in Esthetic and Comprehensive Dentistry, and he's helped countless patients achieve healthy, gorgeous smiles. If you'd like to learn more about how to keep your smile healthy or you want to schedule an appointment, don't hesitate to visit our website or call (724) 300-3700.