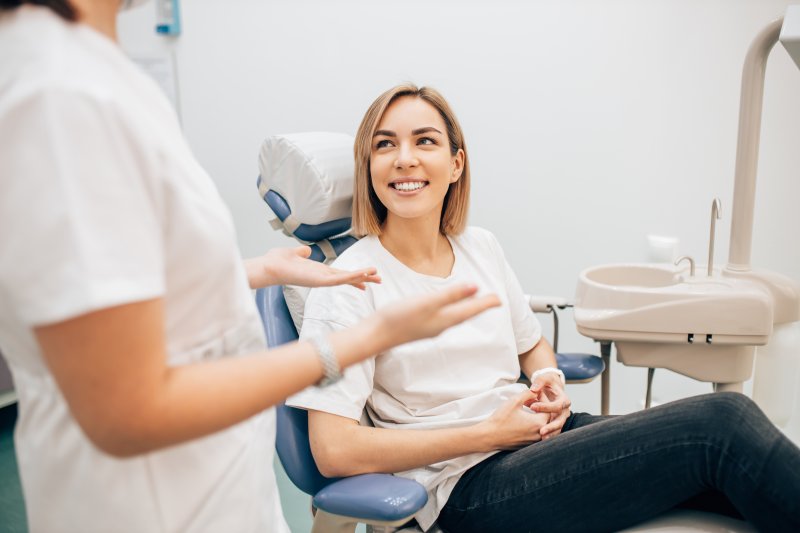 When it comes to your teeth, which would you prefer: a) brush your teeth to prevent plaque, or b) just let the cavities come, and get them fixed after the fact? Most people pick (a). It doesn't take that much effort to brush your teeth, and it makes the possibility of needing to be treated for something more serious less likely. Sometimes, however, people struggle to apply that principle to other types of preventive care. The fact is that early detection and prevention are the best ways to deal with any disease. If you need proof, here are three good reasons to prioritize early detection when it comes to oral health problems.
#1: Less Severe Disease is Easier to Treat
One of the best reasons to try and catch a disease before it becomes advanced is that you can approach the treatment plan differently. For example, your dentist will screen you for oral cancer at every check-up you go to. If oral cancer is allowed to progress it may become more deeply enmeshed in the body, or even spread beyond the mouth. That means that the treatment you'll need to undergo will be more widespread and penetrating than if you'd caught it sooner.
#2: Preventive Care is Cheaper
As mentioned, diseases caught earlier are usually less encompassing than those you don't discover until later on. That means that if you discover something later, the necessary treatment will be more involved. In most situations, that means it'll require more appointments to complete, trips to specialists, and more advanced technology. Those things, taken together, mean that procedures to treat diseases caught later are more expensive.
On top of that, insurance tends to cover a lower percentage of major procedures compared to preventive care. If you're getting more complicated treatment, you'll probably wind up paying more out-of-pocket.
#3: You'll Feel Better Day-to-Day
Whether you're aware of it or not, an oral health problem can take a toll on your body. Even mild infections can divert the immune system's attention to your mouth, making it harder to fight off any other disease you might contract.
Not to mention, your dentist can do a lot for you at your regular checkups. They can perform routine cleanings that prevent plaque buildup. They can also polish your teeth to give them that just-from-the-dentist sheen. Odds are that if you make it a habit to see your dentist every once in a while, you'll not only look better, you'll feel better.
Early detection is the most responsible way to deal with oral health problems. And just like brushing, once you get in the habit of visiting the dentist regularly, it won't be any trouble at all.
About the Author
Dr. Raj Vekariya is an experienced general dentist who prioritizes the comfort of his patients above all else. That much is obvious in the quality of care he provides. Dr. Vekariya has a Doctor of Dental Surgery from New York University's College of Dentistry, and decades of experience in his field. If you have any questions about how best to take care of your teeth, he can be reached at his website or by phone at (724) 300-3700.