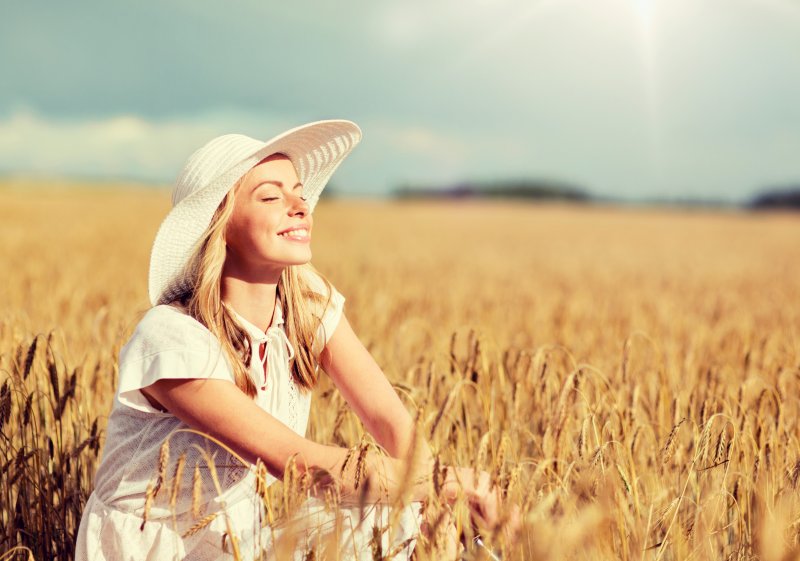 When it comes to keeping a great smile, most people think of the usual preventive care like brushing and flossing. Along with visiting your dentist twice a year, these are some of the best practices for maintaining your oral health. But did you know you could also benefit from simply spending time in the sun? Keep reading to discover how being outside is good for your teeth!
The Importance of Vitamin D in Dental Health
Whenever you go out on a sunny day, your body converts the rays into vitamin D. This hormone is essential for regulating calcium balance and affecting the immune system, both of which guide the minerals in your body. Since your teeth function and grow due to these minerals, vitamin D is a major part of your dental health!
Vitamin D also helps fight against tooth decay and gum disease. By allowing your digestive system to absorb calcium from your meals, it creates the building blocks for the enamel of your teeth. The more vitamin D you have, the stronger your smile is. Your gums also benefit from this hormone since it improves the immune system and helps prevent gingivitis.
How to Manage Your Vitamin D Levels
There are several lifestyle and eating habits you can adopt when trying to maintain good vitamin D levels:
Going outside: Since your body converts sunlight into vitamin D, it could be a good idea to spend more time outside. Getting about 30 minutes of natural sunshine every day would provide you sufficient energy, especially if you expose your arms and face.
Dietary meals: It's crucial to eat one or two servings of vitamin-D-rich foods each day to keep your levels up. Several rich sources include fatty fish, eggs, butter, yogurt, and cheese.
Having an occasional picnic or simply sitting in the yard for a while can certainly allow the sunshine to boost your smile. Along with a vitamin D rich diet, you can ensure your teeth receive the minerals they need to stay strong and healthy!
About the Author
Dr. Raj Vekariya received his dental doctorate from the New York University's College of Dentistry. He provides passionate and comprehensive dental care for all his patients. Using the latest technology, he strives to create a comfortable experience while working to maintain your healthy smile. He offers a multitude of dental treatments including preventive, restorative, and gum therapy. If you want to know more about how spending time outside is good for your teeth, visit his website or call him at 724-300-3700.