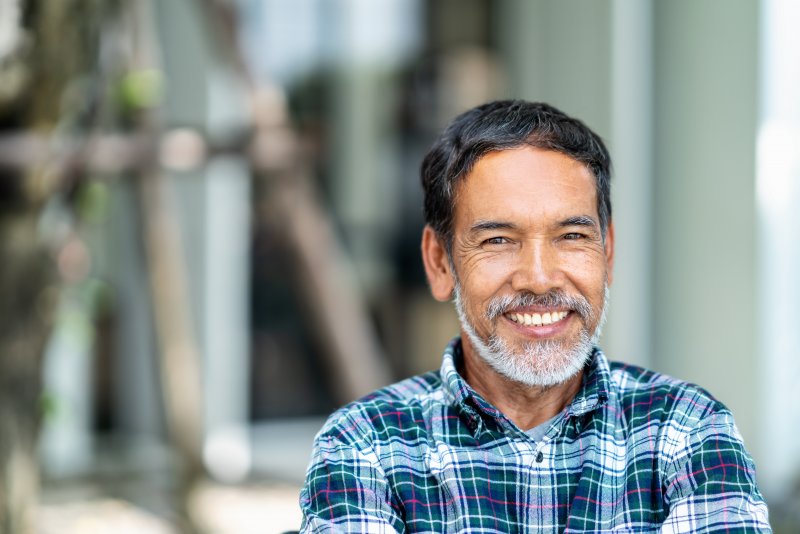 With modern dental techniques and technology, losing teeth doesn't need to be a permanent thing. There are several different tooth replacement options out there to choose from. Dental implants are a preferred option because of their numerous benefits, including the fact that they may be able to help you live longer by preventing health issues. Continue reading to learn about some of the health benefits of dental implants.
Prevents Additional Tooth Loss
When a tooth is removed and not replaced, the jawbone will begin to be reabsorbed by the body. This can cause your surrounding teeth to shift around and lead to additional tooth loss over time. Dental implants are the only tooth replacement option out there that replaces the roots of the missing tooth. This prevents future bone loss from occurring and keeps the surrounding teeth in their places. In the end, you won't be experiencing the negative effects of bone loss and misalignment issues.
Prevents Gum Disease
If you aren't caring for dentures or bridges properly, or they aren't fitting right, it can make it more difficult for you to remove food and bacteria with brushing and flossing. Poor oral hygiene can lead to gum disease, like gingivitis or periodontal disease. This means anything from gum swelling, bleeding, additional tooth loss, and more. Periodontitis can increase your risk for numerous health issues, some of them being life-threatening. They include heart disease, type two diabetes, pregnancy complications, Alzheimer's disease, and lung infections.
Brushing and flossing can be made a lot easier with dental implants than with dentures and bridges. Since dental implants act just like your natural teeth, you can brush and floss more thoroughly. This reduces your risk of developing gum disease and the health risks associated with it.
Helps You to Eat Healthier
When you have tooth replacements, like bridges and dentures, there are usually numerous types of food that are difficult to eat and best avoided. The problem is that many of these foods are healthy, like harder fruits and veggies that are loaded with nutrients that are rich sources of fiber and linked with heart health. If you aren't getting enough vitamins and minerals that you need, you are more likely to end up with vitamin deficiencies and health problems. With dental implants, eating is made much easier because you don't have to worry about eliminating any foods from your diet.
Dental implants do more than just improve the appearance of your smile. They have so many benefits to improve and possibly lengthen your lifespan. Talk to your dentist to find out if they are the best tooth replacement option for you.
About the Author
After obtaining his dental education and working as an associate dentist in India for three years, Dr. Raj Vekariya moved to the United States and attended New York University's College of Dentistry where he earned his Doctor of Dental Surgery degree and completed his Certificate program in Esthetic and Comprehensive Dentistry. To learn more about dental implants or to schedule a consultation, visit his website or call (724) 300-3700.