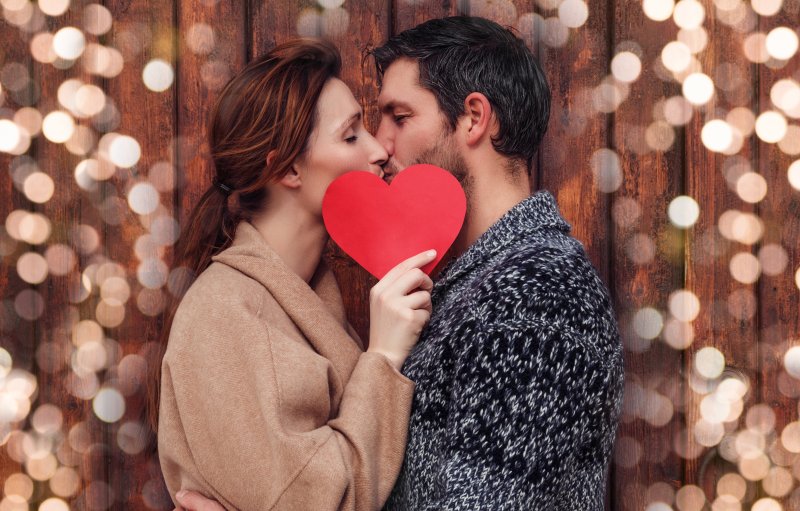 Valentine's Day will be here before you know it. You likely have someone on your eye that you are looking forward to seeing on this upcoming day of romance. Something that you should be aware of is that a nice smile is such a positive trait that many people look for when searching for a significant other. The more you smile, the better! However, plenty of people out there are self-conscious of discoloration of their smile. Continue reading to learn how a white smile can help to win over your date and what teeth whitening options you have to brighten up yours.
How Can White Teeth Help You Win Over Your Date?
A desirable trait that many people have at the top of their list is a nice smile. You may even be considering this when you are looking for potential partners. In fact, in a survey done on Match.com in 2013, it was revealed that about 58% of men and 71% of women reported teeth as being the most important asset that a date can have. When you have a smile that is free of stains and discoloration, you are likely going to show them off more often. Smiling makes you appear to be more approachable, friendly, and attractive. Ultimately, having a bright set of white teeth when you grin can help you to win a second date.
How Can You Make Your Teeth Whiter?
If you aren't blessed to have naturally bright teeth, the following options can help:
Great Oral Hygiene: Everyone should be keeping up with their dental hygiene for their oral health. Appearance wise, this is a bonus! You should be brushing twice and flossing once every single day. Using a mouthwash is another great step to keep your smile fresh.
Avoid Pigmented Beverages: Certain beverages can contribute to discoloration if you have them too often. This includes tea, coffee, and red wine.
Teeth Whitening: You can opt to have your teeth professionally whitened in the dental office. This way, you can leave the practice with a smile that is several shades whiter in as little as an hour.
Cosmetic Bonding: If you have minor staining in certain areas, your dentist may be able to cover it up with direct bonding. This involves the use of a tooth-colored composite resin that is sculpted and bonded to your tooth for a natural-looking result.
Porcelain Veneers: These thin shells of porcelain are made to cover up a wide variety of imperfections, including staining and discoloration. Whether you just have one tooth that has become discolored or you want to make over your whole smile, porcelain veneers are a great option.
With all the dating tips that you see, the benefits of having a beautiful smile probably aren't a surprise. Ask your dentist about your whitening options so you can introduce yourself to your new date with confidence!
About the Author
After completing dental school and working as a dental assistant for three years, Dr. Raj Vekariya moved to the United States and attended New York University's College of Dentistry. He earned his Doctor of Dental Surgery and finished his Certificate program in Esthetic and Comprehensive Dentistry. One of his favorite topics in dentistry is cosmetics, including smile makeovers. For more information on your teeth whitening options or to schedule an appointment at his office in Canonsburg, visit his website or call (724) 300-3700.