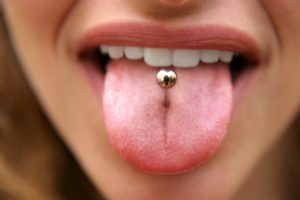 If you're brushing and flossing regularly, as well as attending your biannual checkups and cleanings, your teeth are probably in great shape. However, sometimes certain daily habits can actually do more harm than good, leaving you with stained or chipped teeth. While not every dental incident is 100 percent avoidable, there are some things you can do to prevent serious damage. Continue reading to learn about 6 everyday acts that hurt your teeth.
1. Falling
If you're a klutz who's always tripping and falling over anything in your path, chances are you've wound up in the dentist's chair more than once with a chipped or cracked tooth. Make sure to watch your step wherever you go. Your pearly whites will thank you.
2. Not Wearing a Mouthguard
In the same vein, you should wear a mouthguard to protect your teeth during any physical activity. It shouldn't only be contact sports. You should be protected even during solo activities like cycling or swimming. There is always a chance that your teeth could come in contact with a hard surface and get hurt. Instead of buying a cheap mouthguard from the sporting goods store, invest in a custom tray from your dentist. It will fit more snugly over the teeth, thereby providing better protection.
3. Chewing on Hard Items
Who among us has never accidentally bitten on a hard popcorn kernel or bitten down on a fork at an odd angle? These unfortunate incidents can result in broken teeth if you're not careful. To avoid them, make sure to inspect the popcorn and your fork placement beforehand.
4. Getting Oral Piercings
Tongue and lip piercings might look cool, but they can wreak some serious havoc on your teeth. They can bump into your teeth repeatedly, wearing down the enamel and leaving you more vulnerable to sensitivity and cavities down the road.
5. Consuming Staining Foods and Beverages
If your pearly whites aren't so white anymore, your diet may be to blame. Certain foods and drinks can stain teeth over time, such as:
Blueberries
Coffee
Wine
Dark teas
Deeply colored sauces like tomato, soy, and curry
If you're going to consume these items, be sure to brush your teeth afterwards so the staining molecules don't stay on your teeth for long.
6. Using Your Teeth as Tools
Your teeth should be used for chewing only. Don't be tempted to use your teeth to open stubborn packaging or hold bags when you have no room in your hands. Take the time to search for a proper tool or make a separate trip to carry your bags. This option is much better for your teeth.
A lot of the things we do every day can be bad for our teeth. Hopefully this list sticks with you and you don't do these things.
About the Author
Dr. Raj Vekariya attended dental school in India before moving to the States and earning his degree at New York University's College of Dentistry. These days, he practices at Center One Dental in Canonsburg, PA. One of his largest priorities is making his patients feel comfortable during preventive exams and treatments. His practice offers teeth whitening as well as direct bonding to correct any issues that the items in this list may have caused. For more information, contact Dr. Raj at (724) 300-3700.