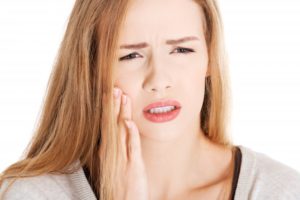 Ouch! That toothache came out of nowhere. Or maybe it came from the bulky guy who ran into you during your soccer game. Sometimes, life throws curveballs in the form of sudden and severe dental problems. Instead of panicking in such a situation, pause for a moment to get your bearings, and then take action. But what action should you take? Your emergency dentist is here to give you some guidance.
Be Able to Recognize a Dental Emergency
It is important that you do not minimize the seriousness of a dental emergency. If you experience any of the following, you should seek professional attention as soon as possible:
One of your teeth gets knocked out
One of your teeth gets knocked loose
You have a dental abscess
One of your dental restorations (such as a crown) breaks or falls out
One of your teeth gets broken
You have a severe toothache but you don't know what is causing it
Call Your Dentist
Many dentists are willing to take patients on a same-day basis if the situation is urgent, so don't hesitate to get in touch with an expert as soon as you know there is a problem in your mouth. Tell the professional on the other end of the line exactly what is happening. They may recommend that you do one of the following:
Come into the office right away for treatment
Take steps to manage the situation at home and schedule an appointment in a few days
Head to your local emergency room (this should always be your first option if there is excessive bleeding or you suffered a jaw injury or extensive soft tissue injury)
Do Some Damage Control
Depending on exactly what happened, there may be some steps you can take to minimize the damage to your tooth (or teeth) before you see the dentist:
If a tooth gets knocked out, find the tooth, pick it up by its crown, gently rinse off any debris, and place it back in its socket if possible. If you can't put it back in the socket, store it in a glass of milk. To increase the chance that your dentist will be able to reattach the tooth, try to get to the office within an hour or so of losing it.
If you lose a crown, you may be able to temporarily reattach it with dental cement from a local pharmacy, but you should still see your dentist as soon as possible so they can examine the tooth and permanently reattach the restoration.
If you have a severe toothache or one of your teeth gets broken, avoid chewing on that side of your mouth. If there is swelling, manage it with a cold compress. It's okay to take some pain medication, but don't apply the painkiller directly to the gums because it could cause a chemical burn.
Dental emergencies are the pits, but if you keep a level head and see a dentist right away, your smile will soon be on the road to recovery.
About the Dentist
Dr. Raj Vekariya, affectionately known as Dr. Raj, leads the team at Center One Dental. He is always willing to leap into action to help in a dental emergency, so if you find that one of your teeth is in unexpected trouble, please call us right away at 724-300-3700.